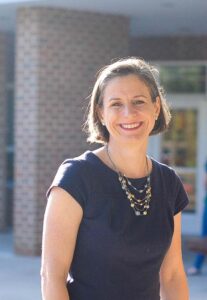 Susan Holt, Executive Director and CEO
Susan became Executive Director and CEO of Ivymount Organization in June of 2018, following an extensive career as part of Ivymount's senior leadership and management team. She has held roles of increasing responsibility since she first joined Ivymount in 1994, including Director of the Ivymount School Autism Program (1997-2014), Ivymount School Director (2014-2016) and Ivymount School and Outreach Director (2016-2018).
Susan earned a B.A. from George Mason University and an M.A. in Psychological Services/Counseling from Marymount University. She is a Board-Certified Behavior Analyst with over two decades of experience working in homes, public and private schools, and community settings as a therapist, trainer and consultant. 
Susan is known throughout the region for her expertise in autism education, evidence-based practices, program development and professional training and supervision. Under her guidance, Ivymount staff, students, families, and partners collaborate to ensure that neurodiverse individuals  become productive and valued members of the community.