More than six decades since first opening our doors, Ivymount remains true to our original mission to provide compassionate, science-based support that empowers our students and clients to achieve their greatest independence and lead fulfilling lives beyond the walls of Ivymount. "To create the highest-quality programs, we invest in staff training, and partner with other professionals and universities, but families tell us we've transformed their lives because we equally prioritize caring," says Susan Holt, CEO and Executive Director.
In meetings, alumni studies, and even on social media, many parents and caregivers report that their students have experienced meaningful and lasting change. "We don't know where our son Brian would be without his Ivymount experience," John Depenbrock wrote on Facebook. "He learned to read, write, and socialize in an atmosphere of love and caring for sixteen years. He loved the teachers and staff at Ivymount and still talks about them. It's a very special place."

Over the past six decades, we have met our goals by providing effective services that support student autonomy and family involvement, investing in staff, collaborating across disciplines and communities, and partnering with like-minded individuals and organizations.  We are also committed to sharing innovative practices that work well with the field of education more broadly.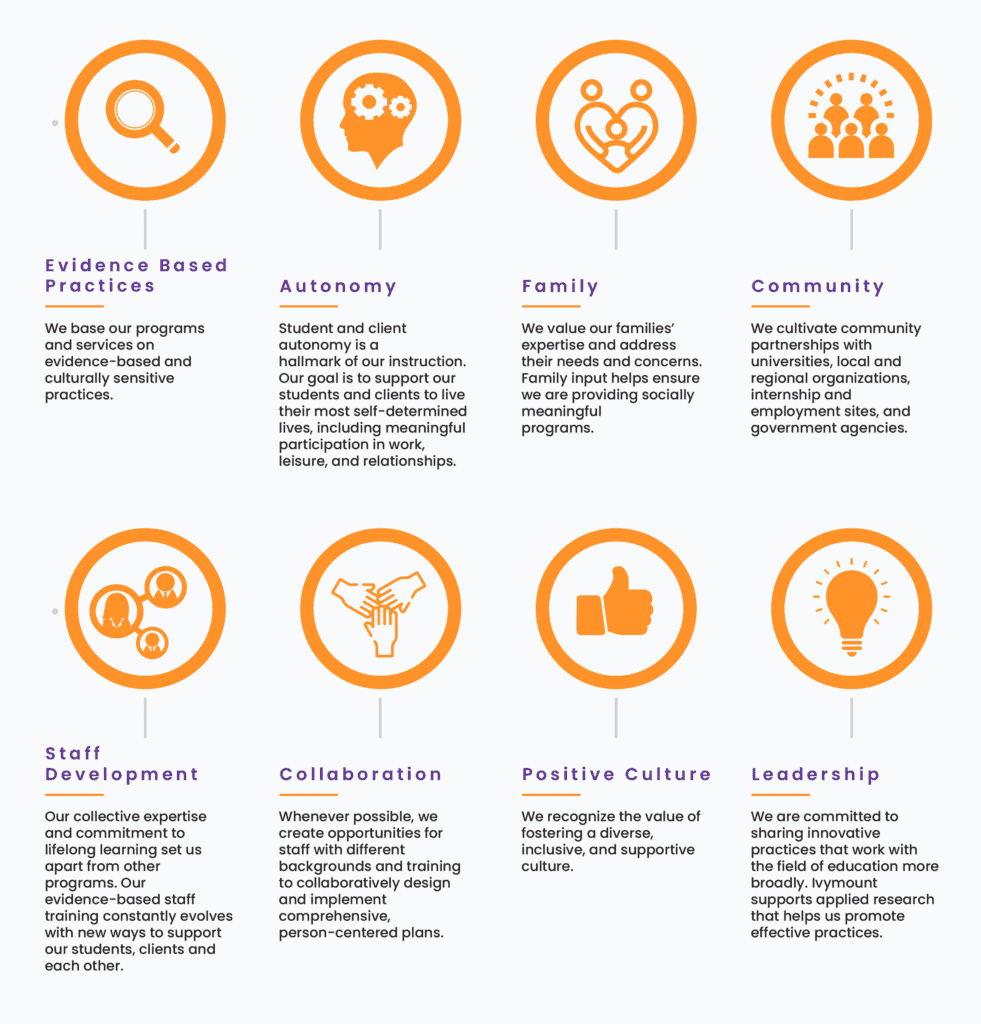 Learn more about how Ivymount measures progress and shares our impact.
Join us at the Memories and Momentum Gala on October 14, 2023. Purchase Tickets, Sponsor, or Donate